2023 SKY LANTERN COMPETITION
At a time when the world is experiencing epidemics, natural disasters and wars, New Zealand Taiwan Day is holding a Sky Lantern painting competition hoping to encourage and support each other, so that warmth, love and hope will once again fill the world.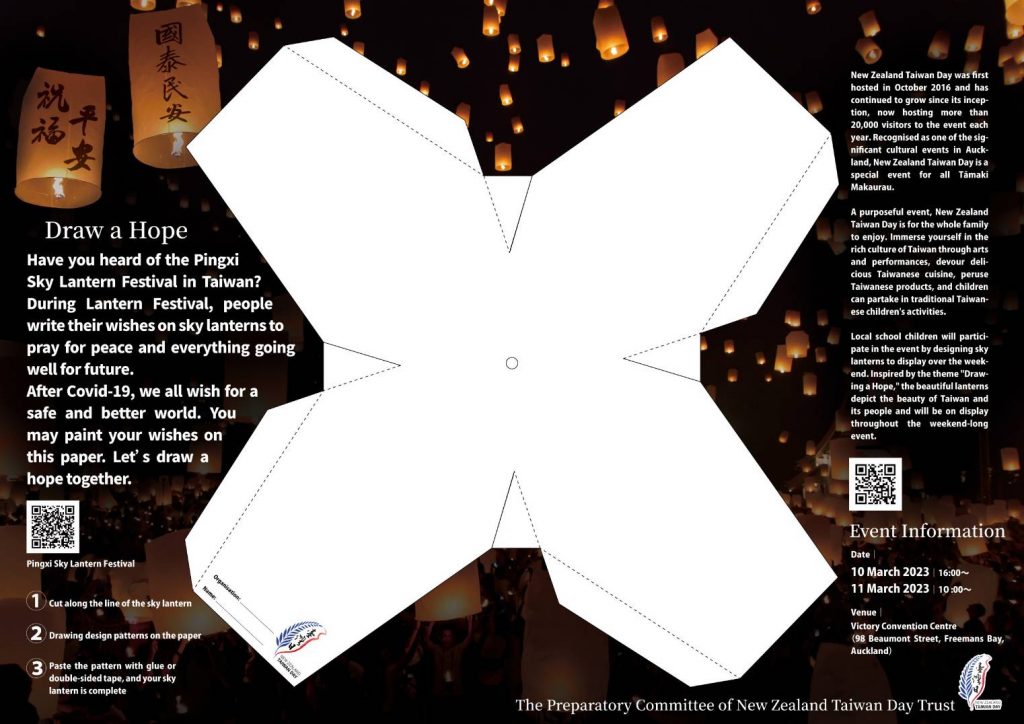 Click here to find our contact details for further information to request registration form and sky lantern page. 
Registration form also available by clicking on or scanning the QR code below (Google Form)
What age groups can I enter?
Children (5-12yrs old)
Teenager (13-17yrs old)
Adult (18+ yrs old)
Colour in the provided lantern page (A1) and cut out to fold along the dotted lines to stick together. Final product is a 3-dimensional lantern. The more colourful the lantern, the more outstanding it will be hanging at the event.

Draw a hope/wish for the future
1st place prize for each age group – $500 + More * Terms and Conditions Apply

Please return lanterns back before February 25th 2023
HOW TO MAKE A SKY LANTERN