Grand Taiwanese cultural feast on offer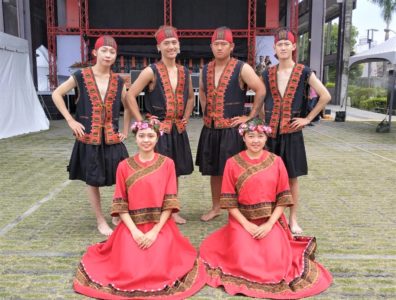 New Zealand Taiwan Day will be held this weekend at Aotea Square in downtown Auckland.
This two-day multicultural event is estimated to attract tens of thousands of visitors from home and abroad.
The purpose of Taiwan Day is to introduce the beautiful and diverse culture of Taiwan, the Republic of China, to New Zealand and to promote both harmony between the communities as well as co-operation internationally.
New Zealand Taiwan Day has been successfully held over past the three years, and is packed with activities, including cultural and art exhibitions, Taiwanese cuisine, exquisite products, multicultural performances, free tour information, cultural experience activities, and Lucky draws.
In addition to the local group performances, two Taiwanese groups will make a special trip to NZ: the internationally renowned Taichung Sheng-Wu-Chou Puppet Troupe, led by Oscar Yin-Chun Wang, performing a Taiwanese style puppet show; as well as award-winning Indigenous Students Resource Center, led by Dr. Ciwas Pawan.
That apart there will be a range of Taiwanese snacks and food stalls.
The most popular area for the whole family is the cultural area, featuring well-planned puppet show performances, indigenous costumes to try on, introduction to traditional Chinese characters, dough figurines and diabolo play.
The event extends in to a new internal area — Limelight Room, which will include reciting, calligraphy, silk knotting, paper-cutting, traditional flora art and indigenous fashion display.
Raffle draws three times a day offering great gifts, more than one hundred prizes, including five round-trip air tickets (three Auckland-Taipei return tickets) will be waiting to be won on October 19 and 20.
*Source: https://www.times.co.nz/news/grand-taiwanese-cultural-feast-on-offer/