New Zealand Taiwan Day 2019

*Original post from stuff events site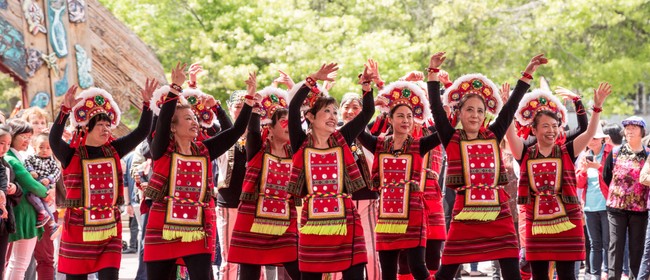 New Zealand Taiwan Day 2019, a meaningful multicultural event, has been successfully held in New Zealand for three consecutive years and has received a magnitude of resounding affirmation, becoming one of Auckland's annual events. 'Taiwan Day NZ 2019' is scheduled to be launched on October 19th and 20th at the Aotea Square in downtown Auckland.
The purpose of holding 'Taiwan Day' in New Zealand is mainly to introduce Taiwan's rich culture to kiwi friends, promote community-international exchanges, friendships, cooperation, and enrich New Zealand's multiculturalism.
The 'New Zealand Taiwan Day 2019' includes cultural exhibitions, multicultural performances, Taiwanese cuisine, Taiwan tourism, photography exhibitions, youth cultural activities, and air tickets-winning lottery, being the most suitable activity for the whole family.
It is also the opportunity for all cultures to get together for fun, flavours and friendship and highlights a positive image for Auckland City, New Zealand and Taiwan, the Republic of China. It enables us to share the energy and vitality of cultures. It is expected that 'New Zealand Taiwan Day 2019' will continue to attract over 20,000 people from New Zealand and Overseas, as in previous years.
'Taiwan Day' has been one of Auckland's major multicultural events since 2017 and has been recommended by the "OurAuckland" magazine. This meaningful event requires your support and is expected to continue to flourish. We welcome your participation for 'New Zealand Taiwan Day 2019'.
*Source: https://events.stuff.co.nz/papakura-courier/2019/new-zealand-taiwan-day-2019/auckland