Taiwan Day promises a lot of fun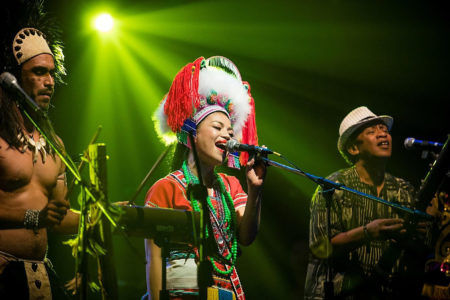 Centred around the theme of 'Fun, Flavours and Friendship', Taiwan Day on October 27 and 28 at the Aotea Square will include live music, multicultural performances, craft workshops, calligraphy, photographic exhibition, silk knotting, dragon dancing and a traditional fashion show.
There will be food galore and plenty to feast on including entertainment and fun activities reflecting Tawian's diverse culture.
While the Taiwanese are believed to have immigrated to Aotearoa mostly in the late 20th Century, their arrival in New Zealand goes back a little further than that.
"According to historical studies, the ancestors of New Zealand Maori originated from Taiwan over a thousand years ago," says lead organiser Stella Lu.
"This is a celebration of the old and new, and will give people a chance to experience a little bit of the land where Maori come from."
The live entertainment will include musical performances by Taiwanese indigenous artists Ado' Kaliting Pacidal and Suming Rupi.
Ado' Kaliting Pacidal is an actress, television host, songwriter, singer and an avid student of culture, known for her highly-popular album Sun and Moon and the hit film Panay.
Suming Rupi, meanwhile, is known both as a member of the band Totem and as a solo artist. Suming has received credit for introducing non-indigenous people to indigenous cultures through his craft.
There will be a line-up of stalls serving fried chicken, bubble tea, dumplings, fish ball soup, mochi, Taiwanese sausage, and hawker rolls.
With 200 prizes up for grabs, including round-trip tickets to the Taiwanese capital of Taipei, this is an event not to be missed!
*Source: https://www.times.co.nz/events/taiwan-day-promises-a-lot-of-fun/